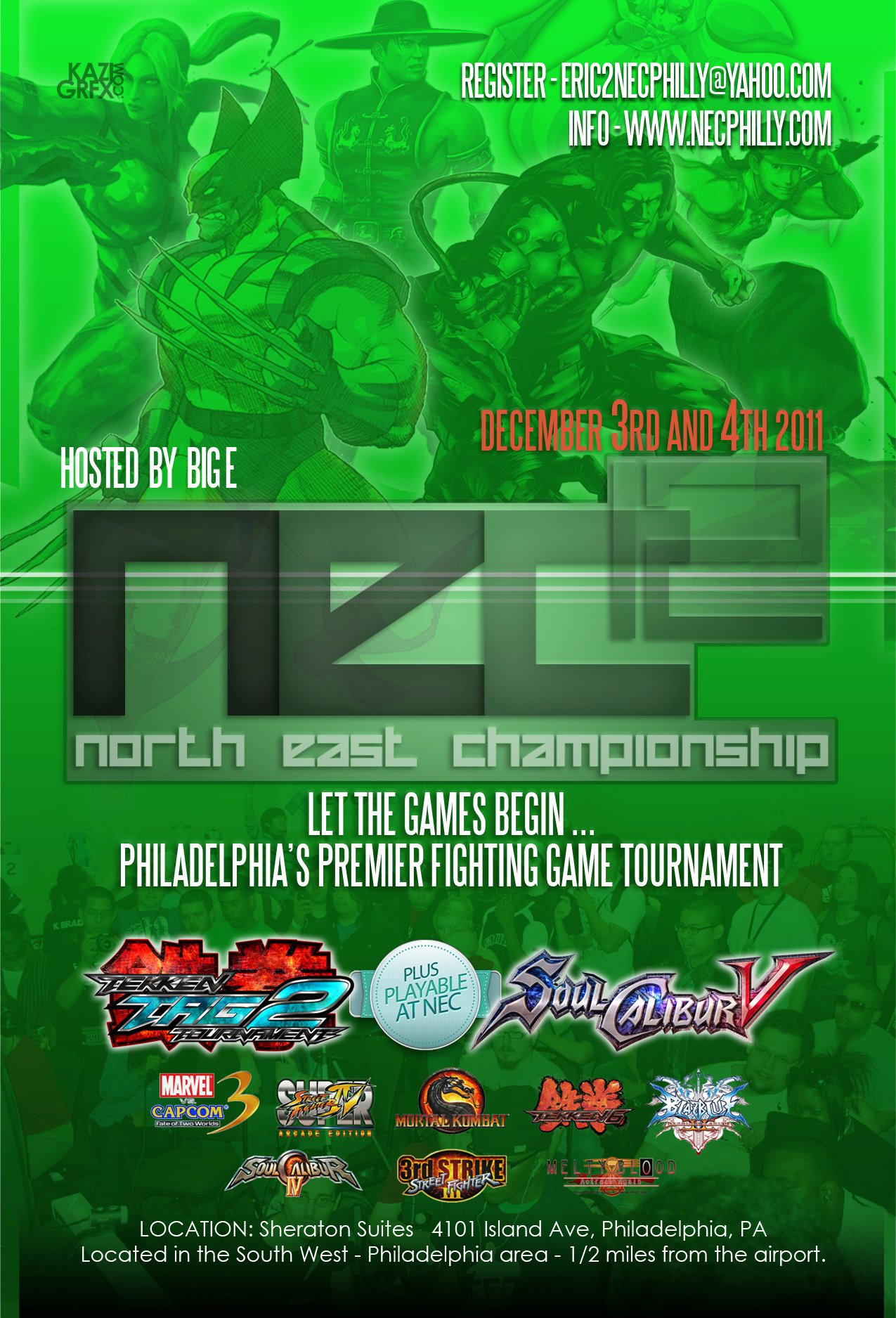 The biggest gaming tournament in Philly is here.
This year's North East Championship (NEC) comes to you live tomorrow (Dec. 3 - 4) from the Sheraton Suites in Philadelphia, PA.
Click
here
for a schedule of all the festivities.
Like Summer Jam and Winter Brawl, NEC XII will be hosted by Big E.
Tournaments such as Ultimate Marvel vs. Capcom 3, Mortal Kombat 9, Super Street Fighter IV: Arcade Edition, Tekken 6 and more will be featured at NEC XII.
Back in November,
Namco Bandai announced Tekken Tag Tournament 2 and SoulCalibur V would be playable
so expect those on the stream as well.
There will be broadcast streams from Team Sp00ky, GVN, 8 Way Run and Team St1ckBuG.
Watch NEC XII live from Dec. 3 - 4 after the jump:
Team Sp00ky
GVN
8 Way Run
http://www.twitch.tv/8wayrun
Team St1ckBuG
http://www.twitch.tv/st1ckbug