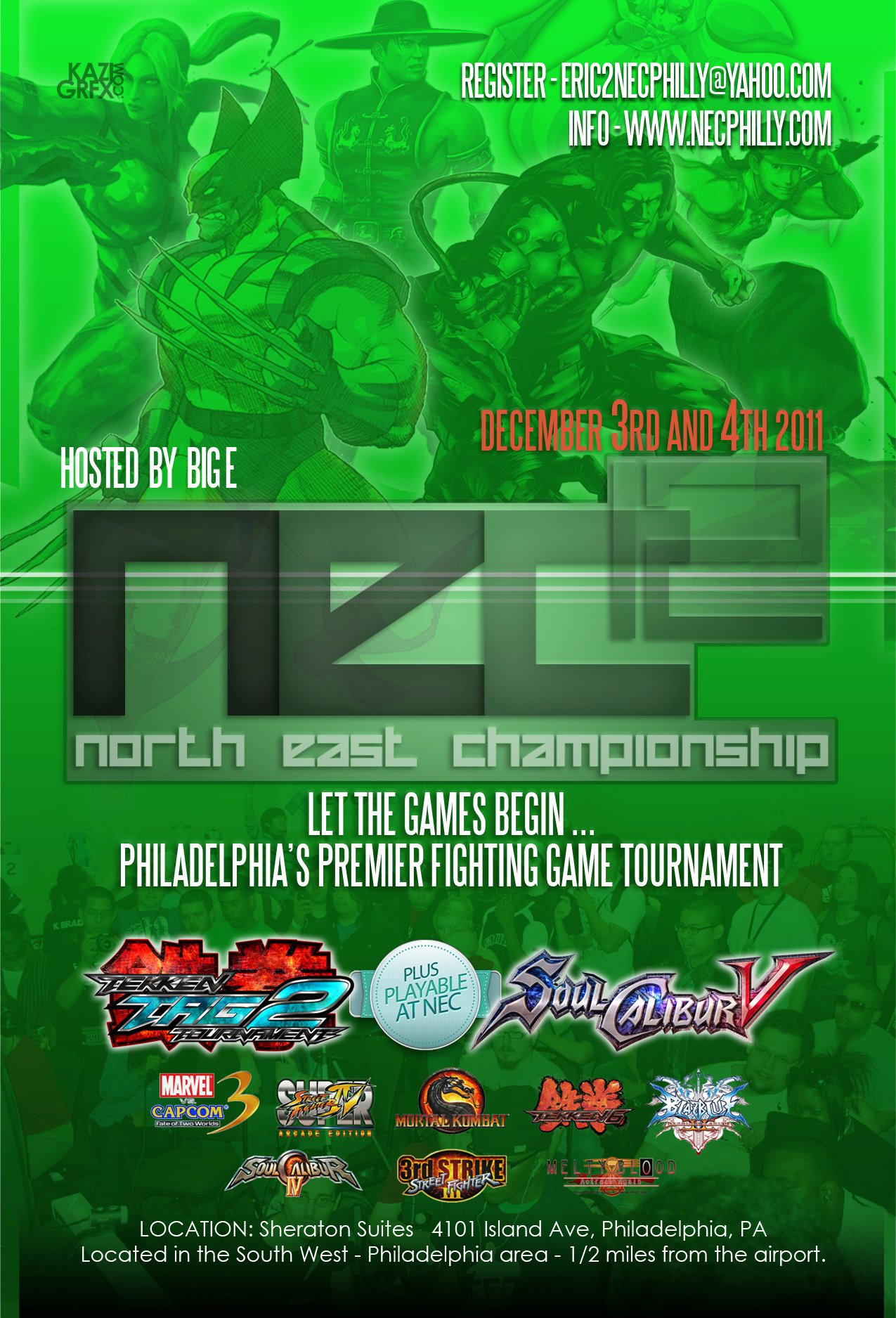 Want to get your hands on Tekken Tag Tournament 2 (TTT2) and SoulCalibur V (SCV) before they hit store shelves?
Here's your chance.
Namco Bandai (via
8WayRun
) announced that both TTT2 and SCV will be playable at the North East Championship 12 (NEC XII) at the Sheraton Suites in Philadelphia, PA Dec. 3 - 4, 2011.
FightVG.com
will post a live stream of the tournament next month.
SCV copies will be a console build while TTT2 will be playable on arcade cabinets.
NEC is considered Philadelphia's premier fighting game tournament. Big E will host the event. He is also the official host of Winter Brawl and Summer Jam. See Summer Jam 5 results
here
.
Games also featured in the tournament will be Marvel vs. Capcom 3, Mortal Kombat 9, Super Street Fighter IV: Arcade Edition, Tekken 6, Blazblue: Continuum Shift and more.
If you haven't registered for the tournament, click
here
.